Uroko Brand on a Light Navy Watch Cap (Cuffed Beanie)
---
Light Navy Cuffed Beanie- crafted with all of your needs in mind to make them non itchy, non-allergenic, everyday beanie you will surely love. Beanie is created with our simple Uroko/ salmon clip label. 
Un-cuffed, this beanie has a length of 10". If you have a big head (like me), this beanie (when folded/ cuffed) rests on your ears at about eye level. If you like the dock worker look, this is a good choice for you. 

Product Specifications
100% Hypoallergenic Acrylic
Loosely Knit Ribbed Cuffed
Pre-shrunk (minimum shrinking after washing)
One Size Fits Most
Uncuffed this Beanie measure 10"
Embroidered in Santa Cruz, California.
Thanks for supporting our small business!
As a token of our appreciation, we drop a few stickers in every shipment.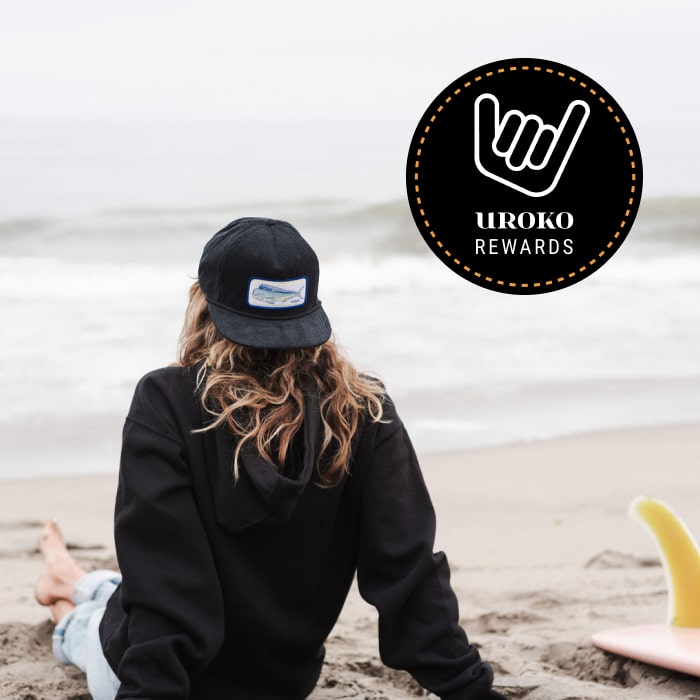 Get Rewarded!
Your ongoing support is the backbone of our success, and to show our gratitude, we're turning your purchases into rewards. To join UROKO REWARDS, simply create an account and instantly claim 100 points.
Already a part of the team?
Login to Access Your Rewards