Coho Short Sleeve T-Shirt in Heather Grey
---
Heather Grey Coho Short Sleeve Tee- a masterpiece of style and comfort. Crafted with care, this tee shows the heart of the wild and resilient Coho salmon in all its glory. 
Coho salmon are a staple here in the pacific northwest. Most people have enjoyed delicious salmon from time to time, but what most people don't see is what goes into catching these delectable fish. Fishermen here in California all the way up to Alaska work hard, rigorous hours during summer months catch these prized fish.
Hatching from delicate eggs nestled in riverbed gravel, it emerges and ventures into the open ocean, navigating through the vast expanse with an innate sense of purpose. From the moment of its birth, the coho salmon faces challenges that test its strength and determination.
Returning to its birthplace is an act of nature's wonder. Guided by instincts honed over generations, the coho salmon embarks on an arduous upstream voyage against powerful currents. 
Wear this tee with pride honoring the marvelous life of these incredible fish, and the determination many fishermen have endured in order to catch them. 
Product Specifications: 
60 Cotton/ 40 Polyester 

Printed with water-based ink

Unisex

Modern Fit

Pre-shrunk

For size reference… 6'1" 195lbs wears an XL

Printed and designed in Santa Cruz, California

Shirt made in Nicaragua
Thanks for supporting our small business!
As a token of our appreciation, we drop a few stickers in every shipment.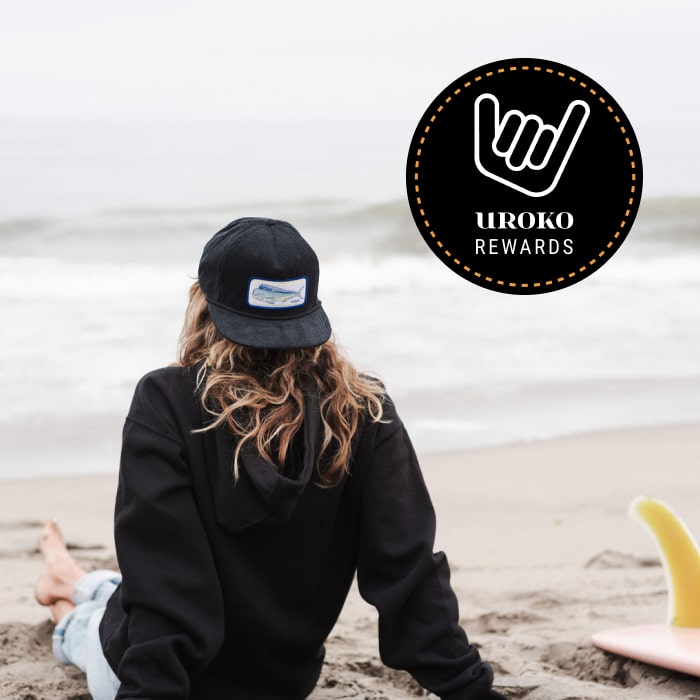 Get Rewarded!
Your ongoing support is the backbone of our success, and to show our gratitude, we're turning your purchases into rewards. To join UROKO REWARDS, simply create an account and instantly claim 100 points.
Already a part of the team?
Login to Access Your Rewards