Giant Pacific Octopus Trucker Hat in Black with Blue Embroidery
---
Black Giant Pacific Octopus 5 Panel Trucker Hat- Our new Giant Pacific Octopus design can be found on a selection of different hat profiles. The octopus is one of our favorite cephalopods and one of our most popular lines. Its ability to blend in with its environment and overall intelligence is a true marvel.
This hat is embroidered onto our classic 5-panel trucker giving your head room to breathe even during high-sweat activities. The hat offers maximum ventilation and sweat control with premium mesh panels in a classic trucker hat to capture both style and comfort. 
Product Specifications
Blue octopus embroidery
60 Cotton/ 40 Polyester
One size fits most. (6 5/8" - 7 5/8")
Profile: High
Crown: 4"
Visor: Flat
Panels: 5
Printed and Designed in Santa Cruz, California.
Hat made in Vietnam
Thanks for supporting our small business!
As a token of our appreciation, we drop a few stickers in every shipment.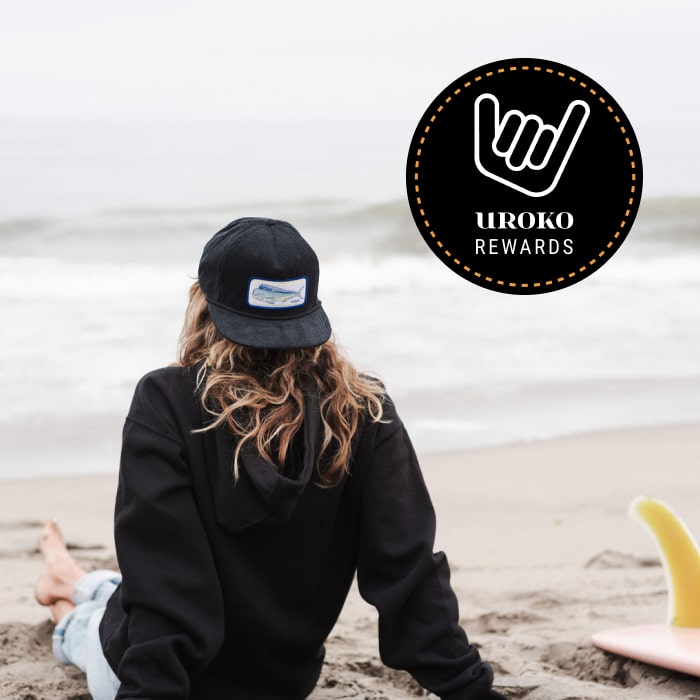 Get Rewarded!
Your ongoing support is the backbone of our success, and to show our gratitude, we're turning your purchases into rewards. To join UROKO REWARDS, simply create an account and instantly claim 100 points.
Already a part of the team?
Login to Access Your Rewards