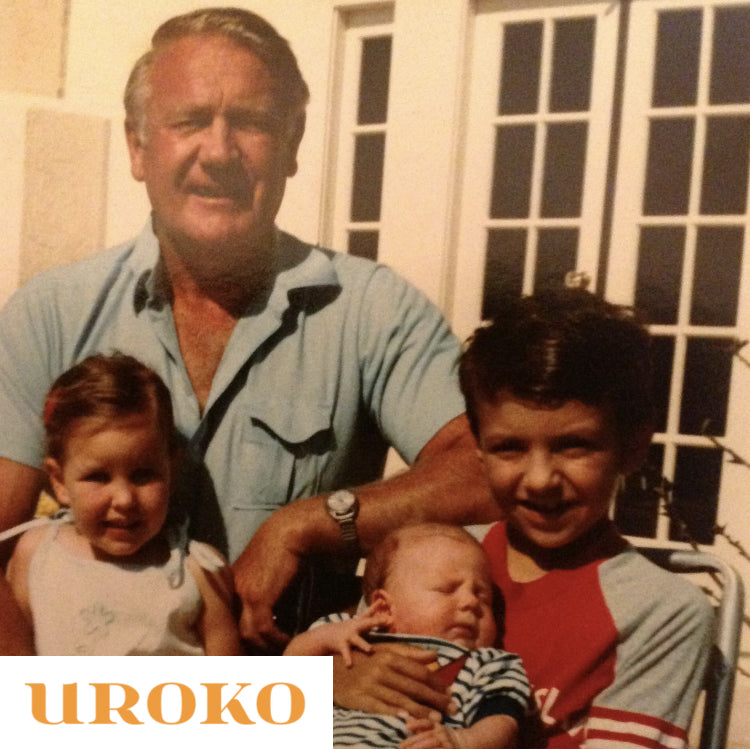 About UROKO
In 2009, I embarked on capturing my passion for fishing and wave riding through a line of T-shirts and creative items. Our shared love for the sea often makes us feel like creatures of the water. As a child, I was affectionately called a "fish" due to my unwavering connection with the ocean.
Searching for a word that encapsulated this bond, I found "uroko," meaning "fish scales" in Japanese. This resonated with the cultural reverence for the sea I witnessed during my time in Japan. Thus, uroko was born, celebrating the fervor ocean enthusiasts share.
I dedicate uroko to my grandfather, John Gregerson, who ignited my love for the sea through fishing adventures. He shaped me into the person I am today.
Uroko is available in select Bay Area retailers and expanding nationwide. Support local shops before considering online purchases. For inquiries or retail partnerships, please reach out.
Since 2011, we've offered goods online. If you encounter issues, contact us – we're here to help.
Connect with us on Instagram @urokolife. Thank you for your support!