Pacific Swell Curved Bill Trucker in Grey/ Navy/ Charcoal
---
Grey Front/ Navy Bill/ Charcoal Mesh Pacific Swell curved bill trucker hat - Swell refers to an increase in wave height due to a distant storm. You either love swell when you are on the water or you dont. Our swell design pays homage to the power of the pacific ocean and all the energy it sends our way.
This classic curved bill trucker hat is a go to for most folks who have ever worn our hats. 
Product Specifications
60% Cotton/ 40% Polyester
100% Polyester Mesh back
One size fits most. (7" - 7 3/4")
Profile: Medium Height
Crown: Approximately 6 1/2"
Visor: Curved
Underbill matches the color of the visor
Panels: 6
Adjustable plastic snapback closure
Printed and Designed in Santa Cruz, California.
Hat made in Vietnam
Thanks for supporting our small business!
As a token of our appreciation, we drop a few stickers in every shipment.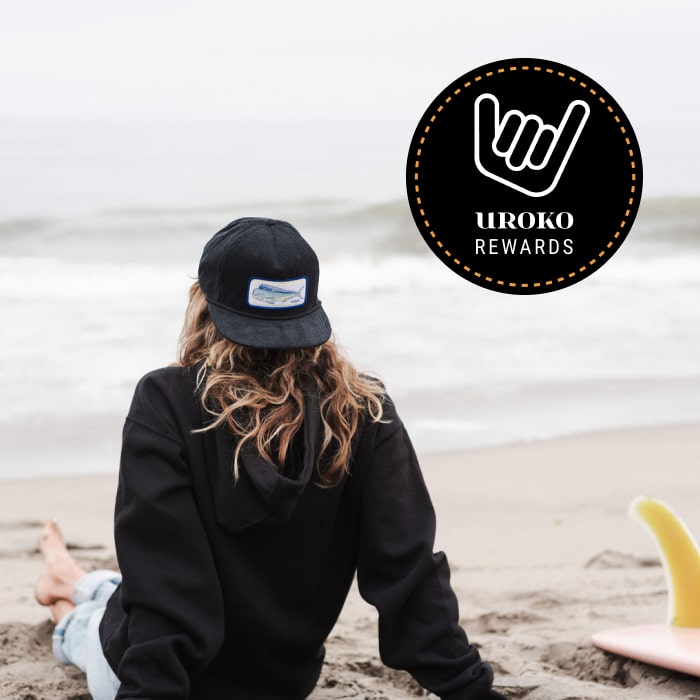 Get Rewarded!
Your ongoing support is the backbone of our success, and to show our gratitude, we're turning your purchases into rewards. To join UROKO REWARDS, simply create an account and instantly claim 100 points.
Already a part of the team?
Login to Access Your Rewards